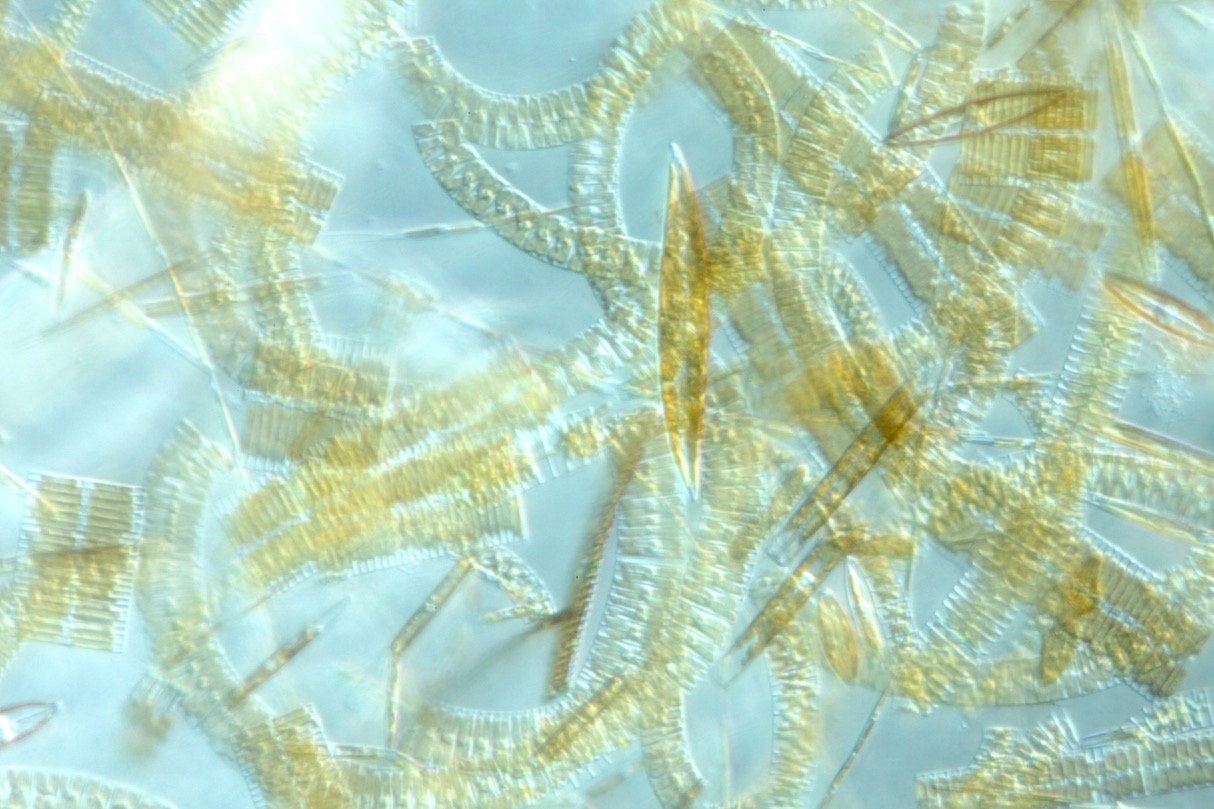 With the return of the light in early spring, microscopic algae start to grow in the ice and sea water below. Surprisingly large abundances of algae can be found first at the bottom of the sea ice, called ice algal blooms. In the central Arctic sea ice algae may contribute half of the entire primary production sustaining the Arctic food web. While some of this ice algal bloom is eaten by tiny animals within the ice, scientists believe that a large fraction will provide the first pulse of fresh food for the animals in the water column and at the seafloor. But how does this happen? Will animals like the few mm long crustaceans (called zooplankton copepods) swim to the bottom of the ice, or are they waiting below until the ice melts and the algae drop out of the ice matrix? Will fish follow the copepods to the ice or is the zooplankton hiding within the ice 3D structure from predation?
And how does the algal growth in the ice relate to primary production in the water column?
Here MOSAiC will study the abundance and composition of algae in ice and water while the movement of copepods and other animals will be followed with acoustic instruments, underwater video recorders, and nets. Detailed feeding studies onboard Polarstern will reveal who eats whom.