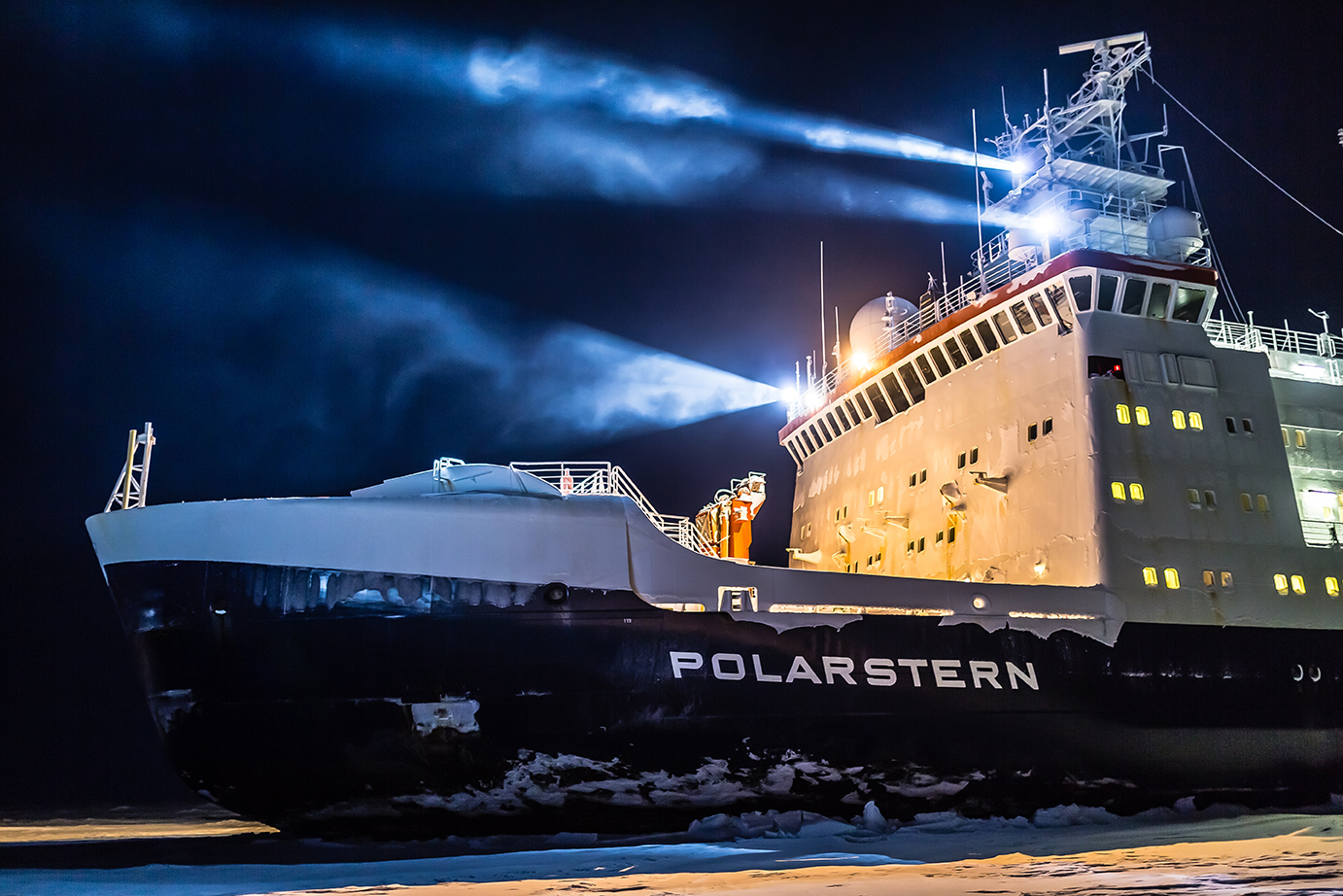 For one year, she was the centre of the largest Arctic research expedition ever, spending a full annual cycle trapped in the massive Arctic ice: the Research Vessel Polarstern, flagship of Alfred Wegener Institute and icon of German as well as international Polar Research.
Originally commissioned in 1982, the Polarstern is, to this day, still one of the most advanced and versatile polar research ships worldwide. Between 1999 and 2001, the ship was completely overhauled and now carries the latest equipment and technologies available. This is why she usually operates 317 days on average every year. Covering about 50,000 nautical miles per year, Polarstern carries out scientific research as well as resupplies the research stations run by the Alfred Wegener Institute - such as the Neumayer Station III, an Antarctic base manned year-round. Until 2019, Polarstern has logged more than 1.7 million nautical miles, which equates to roughly 3.2 million kilometres.
The Polarstern and MOSAiC
Even for the reliable Polarstern and her highly experienced crew, the MOSAiC expedition posed quite a challenge. Only thanks to her special technical details, this ship could be the centre of an expedition with the dimensions of MOSAiC. Not only is Polarstern capable of operating in the pack-ice zone, but owing to her double-walled steel hull and 20,000 horsepower engines, she can also easily break through 1.5-metre-thick ice and overcome thicker ice by ramming. Being equipped for sustained operations at temperatures like in the Arctic winter, down to -50 degrees Celsius, Polarstern is also capable of staying the winter in the ice of the polar seas.
However, it's not nearly so cold inside the ship, where about 100 MOSAiC researchers, technicians and crew members worked and lived. In the various scientific labs, the international experts conducted research across the 5 main areas of interest ( atmosphere, ocean, sea ice, ecosystem, biogeochemistry). For MOSAiC, this set-up was complemented with specific scientific equipment, instruments and lab containers, and even a special additional crane had been installed.
In addition, Polarstern had various vehicles (helicopters, snowmobiles, Pistenbullies, etc.) on board, allowing the researchers to take measurements and gather data not only in the central observatory but also in the distant Distributed Network. The cutting-edge onboard computer system ensured that all scientific data were regularly recorded, saved and forwarded.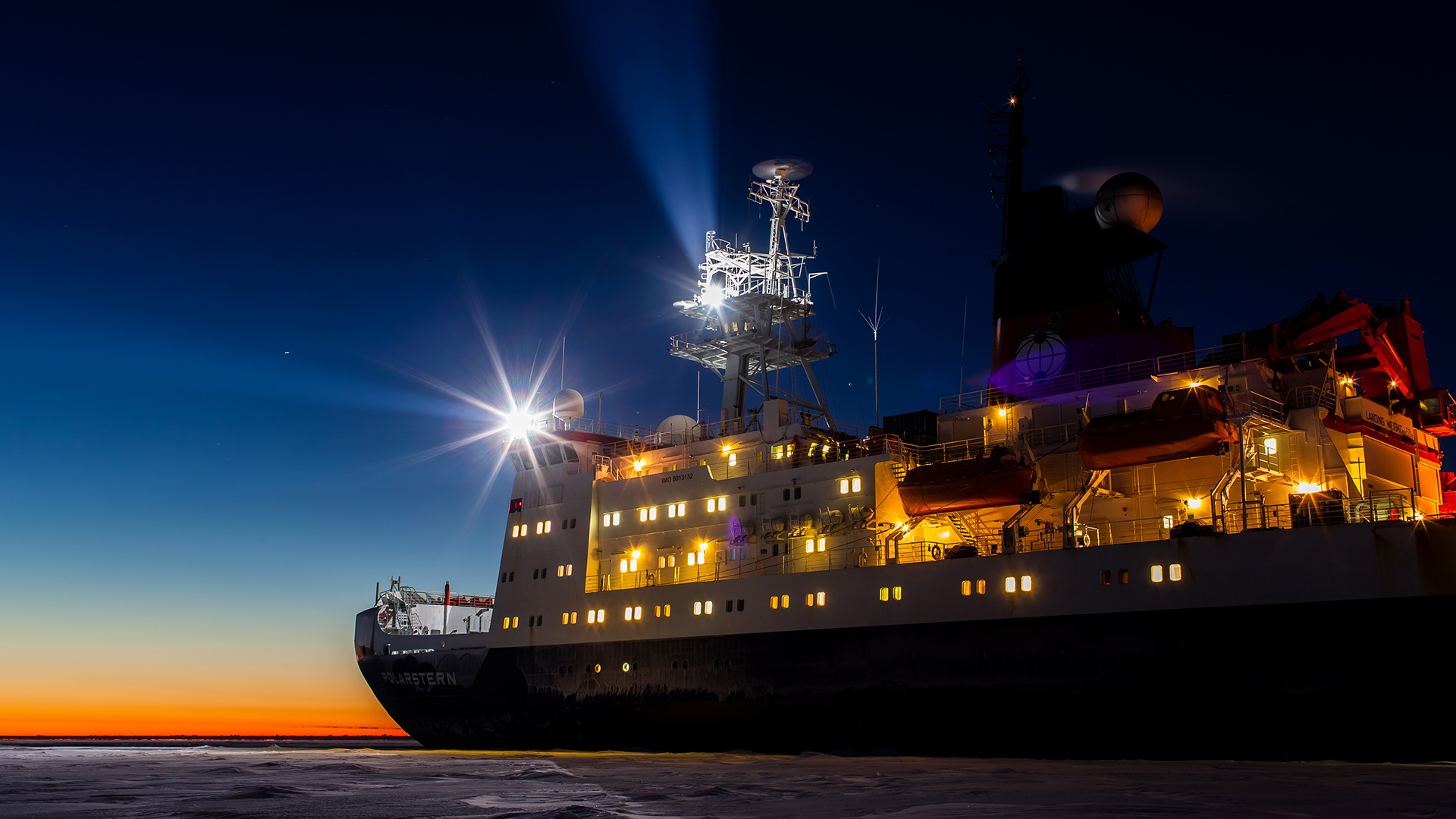 Port of registry Bremerhaven
Engine power19198 PS (four engines)
Range 19000 nautical miles / 80 days
Operation area Everywhere including pack ice zone
Days on sea per year (2018)317
Shipyard Nobiskrug, Rendsburg and Howaldswerke - Deutsche Werft Kiel AG, Germany
Participants per day / long term sailing none / 53